SUP 11-City Tour
"The hardest SUP race in the world"
February 2008 Anne-Marie gets in touch with SUP on Maui, Hawaii, where she feels at home, trains and competes through out the year.
The 'beach boys' invented SUP in Honolulu around 1960. SUP was re-invented in Hawaii again in 2004 by world-class 'watermen' and it is now the fastest growing water sport in the world. Anne-Marie experienced how healthy, accessible and 'green' this sport is, while training almost every muscle from top to toe tow. As a former professional windsurfer in the waves, she discovered what a great cross training SUP offers. (American celebrities are into SUP as well, because SUP offers an awesome fun and fitness combination)
Autumn 2008, Anne-Marie, born and bread in Friesland, paddles the original ice-skating "Eleven city Tour" as a personal dream and challenge. She lives her dream and simultaneous reaches her goal to promote SUP in Holland. Holland and Friesland are perfect for SUP with lakes, canals, North Sea and waterways through cities and villages.
Her first SUP 11-City Tour, performed in 38 hours, was also an opportunity to test the waters whether the SUP 11-City Tour could be an annual International event.
Anne-Marie on the SUP 11-City Tour:
'…The SUP 11-City Tour is a combination of 2 sportive passions of mine, representing the two places in the world I love and have spend most of my life living in. Passions and places being; Stand Up Paddle (SUP) in Maui (Hawaii) and long distance Ice Skating in Friesland (Holland).
Being born and raised in the province 'Friesland', the north of Holland, I learned how to ice skate age 4. From 14 years old on, I would skate tours (30-90 kilometers) attracted and challenged by the long distances. Every winter the question (still) being; "is the 11city tour happening this year?"
The 11city tour is over 200 kilometer long and goes through 11 beautiful historical cities built from 1700 onwards, connected by nature, canals and waterways. The first way to perform this marathon was by ice skates in1909. In 1997 the last one took place.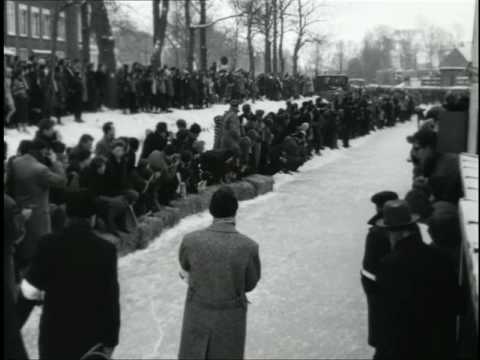 I first visited Maui in 1997, working successfully on my career as a professional windsurfer (3rd overall on the world ranking in 2002). SUP has been around on the Hawaiian Islands since 1950 and has given new life and new attention in 2005. Beginning 2008 I tried SUP and was hooked straight away. It is a fun, healthy, 'balancing' and challenging sport that you can enjoy alone and with friends on flat water and in the big waves.
The opportunity to SUP in Holland, an emotional connection with the Frisian 11 City Tour and a personal challenge combined, had me paddling the 220 k's in 5 days, (about 38 hours) August 2008. A new 11-City tradition was born.
In 2009 the SUP 11-City Tour took place as event, where International and National athletes with an impressive sport career were invited to take part. The successful experience for athletes, supporters and organizers in 2009 developed into a yearly returning event. Since 2010 the event offers the ultimate challenge and a unique cultural experience to solo competitors, tour participants, teams and celebrities worldwide. Spectators, fans and children can learn to SUP and test the 'latest and greatest' gear during the clinics and demos while "SUP City" accommodates everyone for dinners, drinks and daily price givings.
As an athlete, founder and organizer of this event, I am very proud and excited to see that the SUP 11-City 'stoke' is influencing peoples lives and reaches out into the world with over 220 athletes with 14 different Nationalities being part of the event. Rest me to say that I invite you all to "the hardest SUP race in the world".
"It all stems from a vision when I was paddling before my "try out" in 2008 followed by solid amount of 'chicken skin' to get people around the world together through the SUP Sport. Coming edition, the 5th annual will be taking place already with each year a growing participant field. I have participated in many events around the world and had the opportunity to learn from its cultures. I see how Holland and Friesland with their cultures and traditions are alive with the participants, supporters, friends, family and followers online. I can also see the enormous positive physical and mental boost the participants gain by accomplishing the personal challenge everyone experiences. The camaraderie and "SUP 11-City Ohana" grow each year (Ohana = Hawaiian word for Family). Dream-worthy!"